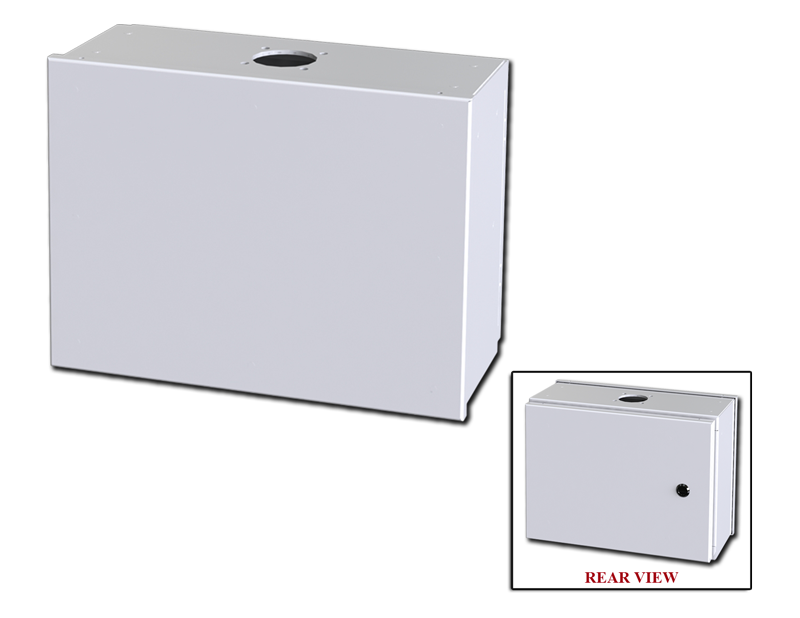 SCE makes assembling an HMI set up convenient for you. We have an entire line dedicated to getting our customers the best fit for their project. We realize that there is not a one-size-fits-all for an HMI set up, so we have many different options to fit your project.
The HMI series of enclosures is designed with our customers in mind. These enclosures provide your equipment protection from dust, oil, and water. Each HMI enclosure comes standard with a cutout and reinforcement for suspension or pedestal mounting.
This means what ever you decide to use for your HMI will be safe from the elements and comes standard ready to be installed on any of our suspension systems.
Speaking of suspension systems, the addition of a Suspension System from SCE allows operators to easily customize their HMI enclosure position to an ergonomic and comfortable working height. These can be assembled in a multitude of configurations that allow for machine mount, wall mount, top mount, and floor mount options. Many of the Suspension System options are moveable which will allow multiple users to be comfortable while operating.
There are accessories that can be added to our HMI enclosures to add to the convenience. Adding a Keyboard Shelf or Pull Handle will help you get that perfect set up.
Working with our CSE (Customized Standard Enclosure) Program makes installation of any accessories even easier. Order your enclosure customized with anything from mounting provisions to push buttons in the locations you desire. Custom enclosure services include, precision cutting of holes and cutouts, selection of materials required for environment or specifications, powder coat finish color change, and assistance from our experienced design team.
To help learn about different assembly options, check out our video!
Saginaw Control and Engineering SCE Enclosure HMI Human-Machine Interface Suspension System Custom Equipment Protect Protection Enclosures Accessories Accessory Mounting Push Button Keyboard Shelf Pull Handle Machine Mount Wall Mount Top Mount Floor Mount configuration components angle coupling aluminum tubes rotating ergonomic cover plate working position powder coat finish heavy-duty assembly components work station operator system heavy counter balance swivel foot stand 90 degree monitor mounting wall hinge stainless steel adjustment adaptor
interfave enclsour enclosue enclsoure
SCE-12HMI1606LP
SCE-12HMI1610LP
SCE-14HMI1806LP
SCE-14HMI1810LP
SCE-16HMI2006LP
SCE-16HMI2010LP
SCE-20HMI2406LP
SCE-20HMI2406LP
SCE-HMIKBS
SCE-HMIPH5
SCE-AUHK