If you are looking for a shortened overview of everything that Saginaw Control & Engineering has to offer this is a great place to start. The SCE Enclosure Series Guide is condensed 29 page catalog that is a extremely informative guide explaining the differences between the different types of enclosures, to available materials of those enclosures and showing the available accessories.
Within each enclosure section you will find an clickable example enclosure that will lead you to that section of the website and a chart explaining the difference between the groupings.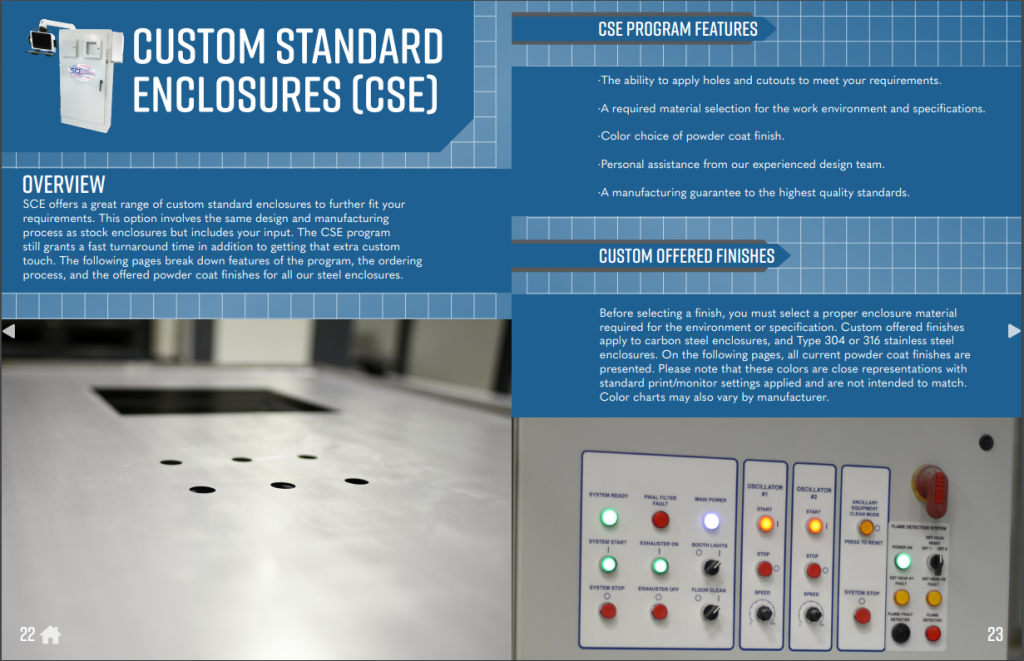 Towards the back of the guide you will find the custom standard enclosure program section and will run through a brief overview of available enclosure options at SCE as well as the CSE process.
Start your search for your right enclosure with the Enclosure Series Guide by clicking the button below.